If you're an eCommerce store owner, hear us out: It's time to start preparing for the holiday seasons! And yes, even new brands can take early advantage of the year-end spending frenzy, using the Black Friday ideas for small businesses that we will be recommending in this article.
There's no need to miss out on the most profitable occasion of the year. By having the right promotional strategy, even new and emerging businesses can earn themselves good profit and brand awareness on Black Friday.
Let's take a look at our list of Black Friday ideas for small businesses using these key points:
---

Best Black Friday Ideas For Small Businesses
We all know that the biggest drive behind the Black Friday shopping craze are the attractive deals. But for small-scale stores, heavy discounts can hurt your business more than they are beneficial.
It's a common misunderstanding that small stores can skip Black Friday sales or pay less attention on this day. After all, they have less resources to compete against eCommerce giants, who undoubtedly offer massive price discounts.
However, price reduction is not the only way to draw your audience's attention. After all, what customers truly care about is the value for their money. A successful and attractive Black Friday promotion is one that makes your customers believe they are getting the most out of what they paid for.
Here are some cost-effective Black Friday ideas for small businesses to build a campaign worth looking forward to:
1. Flash sale / Hourly deal
If you want to create a higher sense of urgency for customers, then flash sales or hourly deals will definitely do the trick.
Deals that rotate every hour will give some more excitement and invite buyers to check back to your store regularly. You can try offering a lower general discount on all store items, and then set a further price reduction every hour. Adding a countdown clock will help in reminding potential buyers about the sale and get them to return to your site in time.
Why is hosting flash sales beneficial to small businesses? Here are some of the main reasons:
Increase conversion rate: Without hourly deals, customers might add products to cart and just abandon them there. The urgency pushes customers to make quick, impulsive purchase decisions out of fear of missing out on the limited sale.
Boost brand awareness: If potential customers love the flash sale, they can share it to friends and family. Thus, merchants can earn new customers and social media presence.
Rise in revenue: With conversion rate increasing, it's a given that your revenue would enjoy a positive surge. On average, flash sales will generate a

 

35% increase in transaction rate.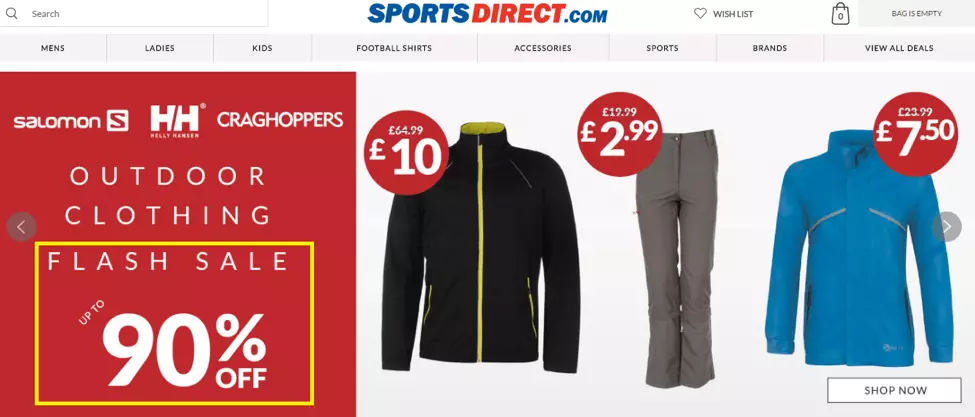 To conclude, flash sale is one of the Black Friday sale ideas that can improve traffic, increase revenue, and is a great chance to sell out last season's stock. On the other hand, customers can get their desired items at a favorable price. It's a win-win situation that both the seller and the buyer can enjoy.
2. Bundle discount
Undoubtedly, one of the best Black Friday ideas for small businesses is to use the 'Buy more save more' tactic.
By bundling your products together, you are encouraging shoppers to order more products in one go. Customers will think that they are saving money this way, as it's much cheaper to buy two or more items than buying them individually.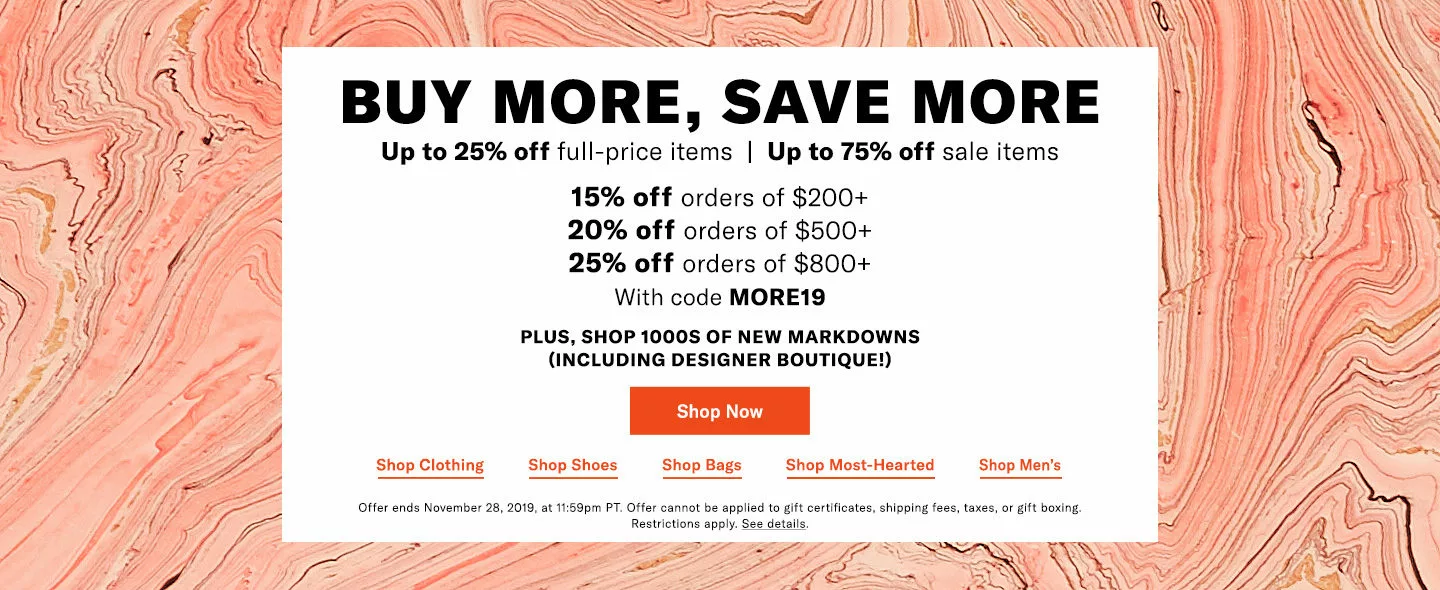 This strategy is commonly used by smaller stores for a reason. Product bundling is highly effective in getting customers to spend more, especially during the holiday season when they have families and friends to buy gifts for. Offering a discount for higher value carts will also increase your Average Order Value (AOV) and your overall revenue.
3. Second chance/Last chance offer
Another Black Friday marketing idea for small businesses that rely on the sense of urgency is to announce a Second chance or Last chance sale.
This strategy focuses mostly on indecisive customers, by offering them a final opportunity to get your store Black Friday discount. Buyers who have abandoned carts and have missed the first sale period are likely to feel the need to grab the special deal before it runs out again.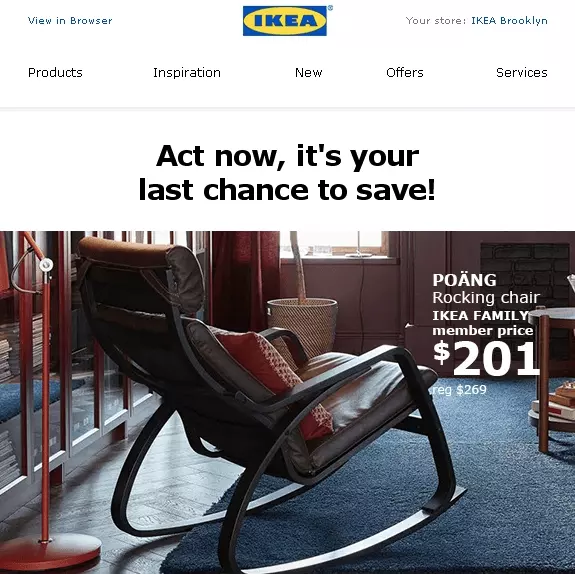 Other than just applying this tactic during the end of your sale, you can take advantage of the extended sale to keep your customers engaged even after Black Friday. Cart abandon rates are prone to increase after the sales period ends. Thus, make sure to have something for your customer to keep looking forward to and use this valuable occasion to incentivize them.
4. Free gifts
One of the Black Friday marketing ideas that can bring joy to any buyer is the 'free gifts' strategy.
Adding a little something extra to a customer's package can be a wonderful way to increase buying intent as well as customer experience. After all, who doesn't like free stuff?
With a free gift included, buyers are even more enticed to buy the 'bundled' products. But the added items don't necessarily have to be other products that you are currently selling in your store. There are many less costly options for you to choose from.
A few examples of cost-effective options to consider adding to buyer's package:
Mystery gift: give shoppers the excitement of uncovering a mysterious element
A small sample of your other available items

 

(especially if you're selling cosmetics, makeup, food and beverages…)
A complimentary item to pair with your product

 

(free accessories with clothes purchases, free socks with shoes purchases,…)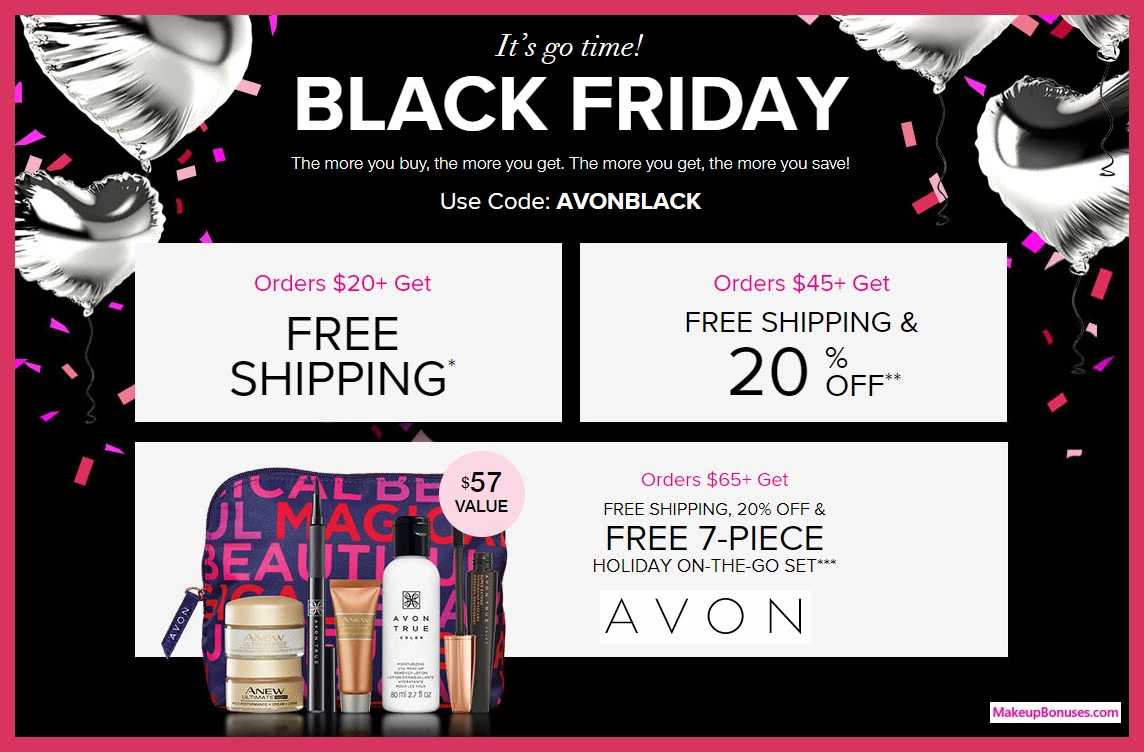 One more benefit that freebies can bring is that customers are less likely to return the products they bought, as they don't want to lose the extra items. The rate of unnecessary returns is up by 30% on Black Friday, so the free gift tactic would help brands in reducing this intention.
5. Social media campaign
Using social media to promote your sale is also one of the most effective Black Friday ideas for small businesses.
With its abundance of users – especially on holidays when people are actively looking for the best deals, social media is an excellent medium for businesses to advertise their BF sales. Take the opportunity to optimize this marketing channel to increase customers' engagement, collect insights, and build their anticipation towards Black Friday.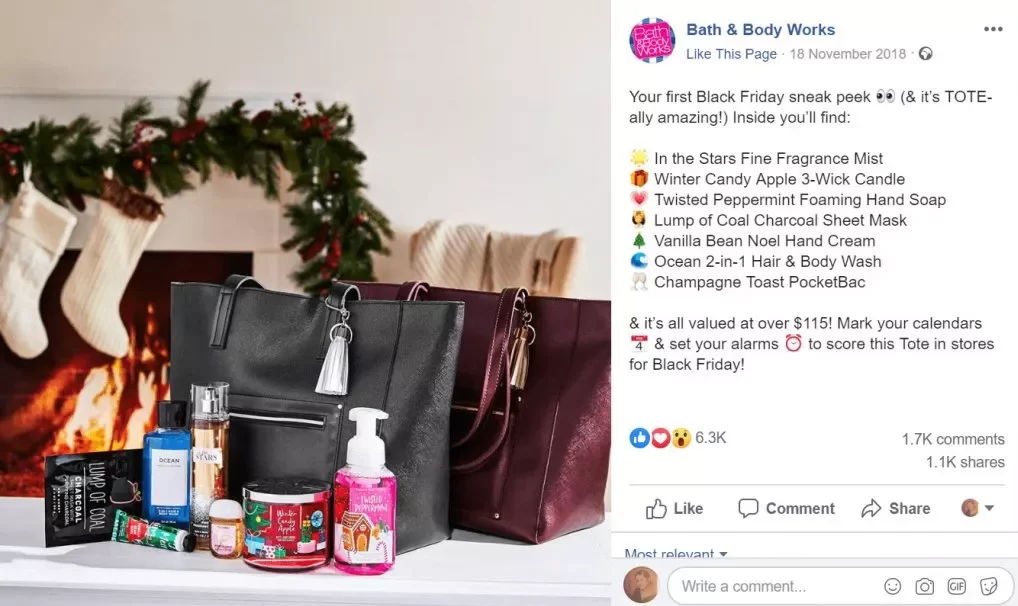 By announcing your promotions early on social media channels, you have even more chances to test which type of deal would attract your customers best. You can then make necessary changes to match with their buying intents, thus increasing your conversion rate when the actual sales period happens.
6. Email marketing campaign
Undoubtedly, Black Friday emails are another extremely effective means of communicating with shoppers about upcoming holiday deals. By curating announcement emails, lists of suggested sale items or Black Friday gift ideas, brands can help customers find the best gifts at the best price.
This means a good segmentation strategy for email marketing is crucial for your Black Friday email campaigns. When shoppers get notified about the right items, they will understand that you care about their shopping experience.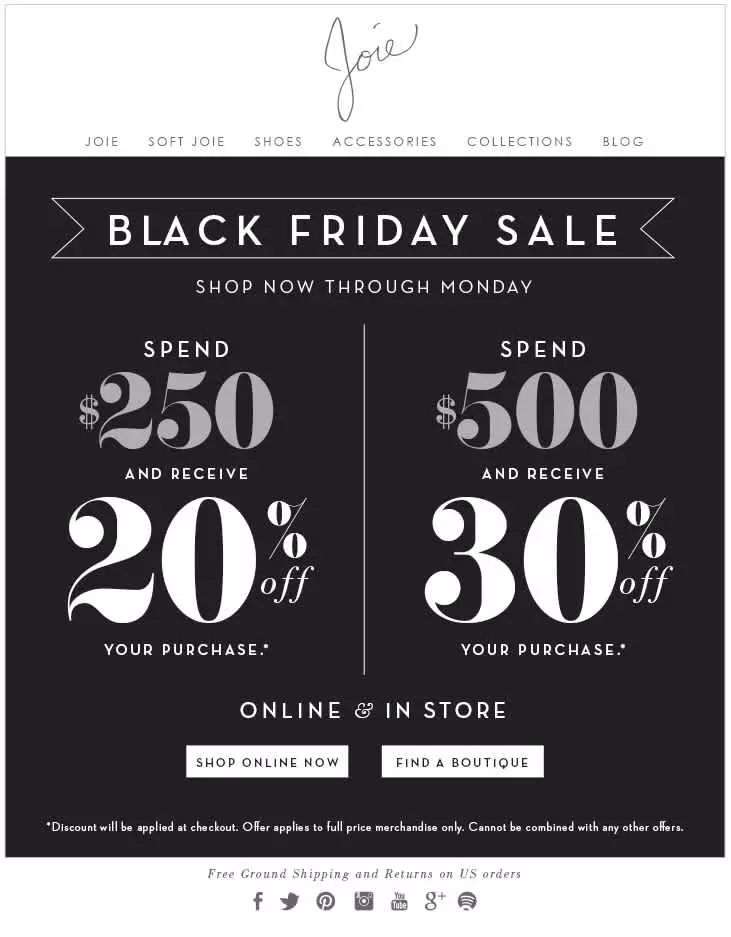 However, there are certainly hundreds of other emails from different brands in your customer's inbox at this time of the year. Therefore, it's crucial that your subject line is as attractive to them as possible. If you already have well-segmented emails, it's much easier to target the right customers with the right Black Friday subject line.
The content of your holiday emails should be concise, straight to the point and contain the right amount of personalization. With proper preparation for Black Friday, you can improve your eCommerce email engagement rate and earn more profit
Take a look at our compilation of best Black Friday email ideas to help you achieve a successful Black Friday email campaign.
7. Website design
Though you might want to focus more on other marketing channels during Black Friday, don't forget about your website.
There are many elements on your eCommerce site that also contribute to capturing the audience's attention such as landing pages, banners and pop-ups. All the exclusive discounts should be highlighted to both create excitement for your current customers and impress new visitors. Try coming up with different Black Friday discount code ideas for your website as well – you might have to use all of them!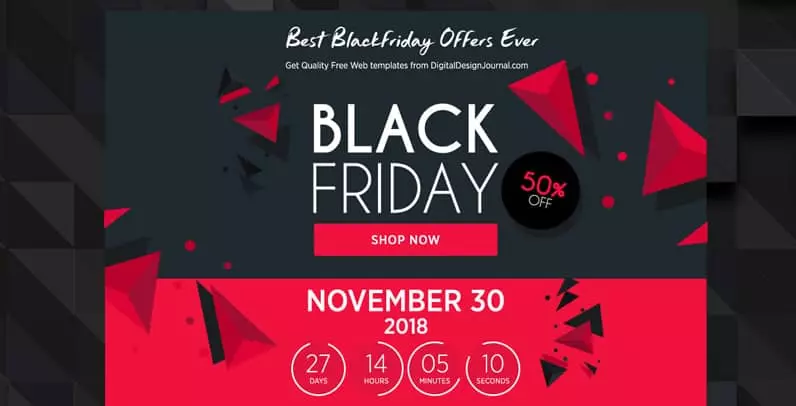 Even if you own a small business, it's best to invest your time in making your website stand out during this time of the year. However, make sure to avoid design mistakes and include all necessary factors to create a Black Friday landing page with great conversion rate.
---
Black Friday Ideas For Small Businesses: Important Tips
●      Start your preparations early
Black Friday won't happen until the end of November, but the earlier you get ready, the better.
Drafting your action plan in advance will give you time to test the effectiveness of multiple elements in your sales. Call-to-action messages, holiday email marketing segmentation and website banners are some of the things to take note of.
Moreover, shipping can take much longer during the holidays due to buying intentions rising tremendously. Almost all eCommerce platforms will be shipping out a large number of products at this time and delays are inevitable. This will undoubtedly reduce your customer experience.
Therefore, it's recommended to prepare for Black Friday a few months in advance to avoid last minute adjustments.
●      Build customer's anticipation
Most of the suggested Black Friday ideas for small business are, in fact, taking advantage of psychological triggers during this holiday sale. By effectively designing your communication channels to build curiosity and anticipation prior to the event, brands can generate a decent spike in sales.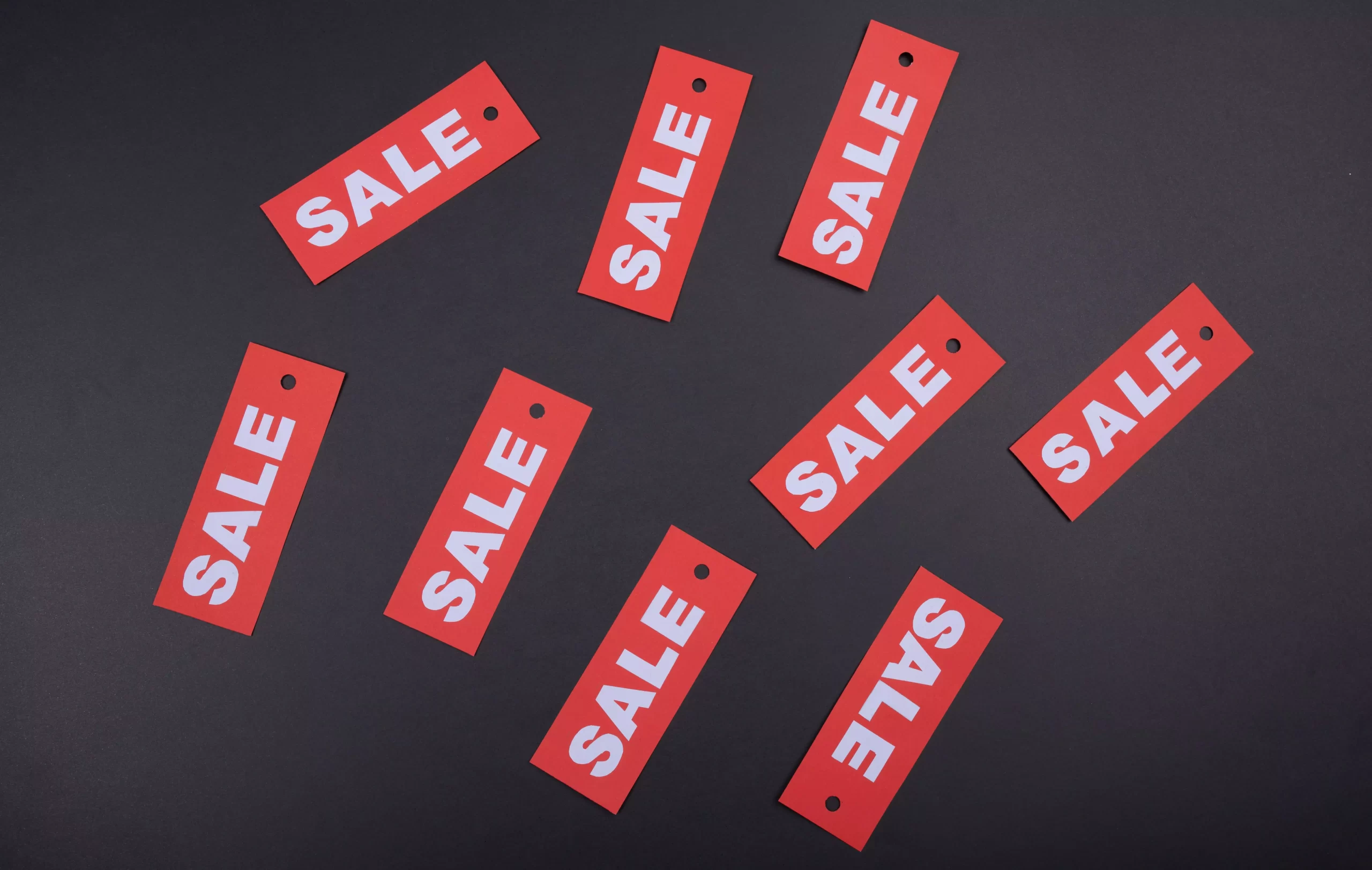 This tactic can be carried out using different channels, such as early emails or countdown social media posts. The goal is to keep customers engaged and looking forward to the promotion day. With higher buyer awareness, sellers have a better chance of converting leads into successful purchases.
●      Have customer support team ready
The holiday sales will certainly attract a huge amount of traffic to your store. This can be both a good thing and a bad thing. You might earn more sales, but it will be harder to take care of every customer's needs.
During Black Friday, your customers might have a lot of inquiries regarding the new promotion program or shipping. Thus, it's important to set up 24/7 customer support through email or live chat to help maintain good customer experience.
●      Compile sales report for analysis
Your sales performance report will be a wonderful resource to help you improve your selling strategy later on. Especially on Black Friday when your buyers are more diverse and purchases increase, you will have a better understanding of audience insights.
At the same time, there's always room for improvement. Make use of these analysis to see what needs to be changed and how you can increase buying incentive. Learning from your Black Friday performance will let you optimize your next promotions faster and more efficiently.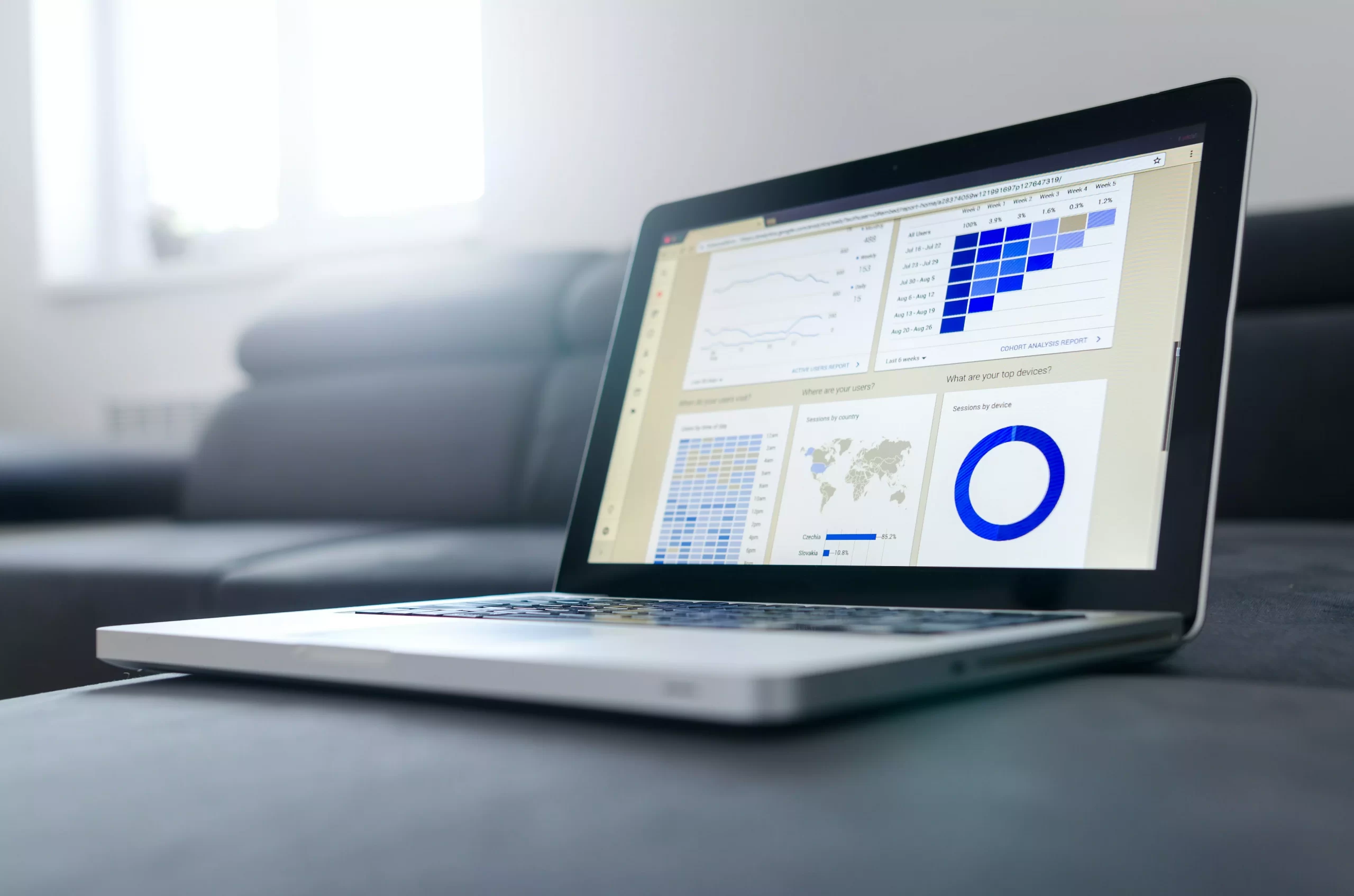 You can check out even more tips and tricks here: Black Friday tips to help you nail the biggest sales event of the year
---
Why Small Businesses Need A Selling Strategy For Black Friday
30% of all retail sales occur between Black Friday and Christmas. As impressive as that number is, it made us realize a clear trend. Whether you're running a brick-and-mortar or an eCommerce store, a big or a small business, Black Friday is a selling opportunity that's too good to miss out on. This is the reason why emerging brand should focus on the right Black Friday ideas for small businesses.
For small businesses, having a good Black Friday plan gives them the opportunities to:
Sell out older stock/Introduce new products: A holiday sale can help you clear stocks that are usually lower in demand. It's also a great chance to introduce your new products of the season.
Gain new potential buyers: During the holiday sales, customers are likely to buy the items that they think have good value for money. This may happen regardless of whether they are familiar with the brand or not. Thus, this gives small store owners the chance to attract these promising leads and give them a great shopping experience.
Increase conversion rate: There's a good chance that a few customers of yours already have an abandoned cart. One of the essential Black Friday ideas for small businesses is to use opportunity to remind them that they can get those products at a much better price!
Boost your revenue: With traffic and buying intent rising tremendously during Black Friday, it's obvious that you can earn much higher revenue. Make sure to optimize your pricing and marketing strategy to achieve the best result.